Discovery of a migratory Bird paradise
03 Days et 02 Nights to the discovery of Libreville, Cape Estérias and the Akanda National Park
For a change of scenery, we advise you to take a few days to visit the Akanda National Park. Located in the Estuaire province not far from Libreville. The park was created in 2002 and extends on an area of 54 000 ha, bordered by the Mondah and Corisco bays, it presents a mangrove landscape rich in aquatic species, amphibians and birds. It is the recommended site for migratory birds. There are an abundance and diversity of orchids that bloom especially from October to January, creepers in height and ferns on the ground. We will first discover the Cape Estérias located about twenty kilometers from Libreville, it is a good spot for a small excursion to bask on the beach.
Day 1: Libreville – Cape Esterias - Akanda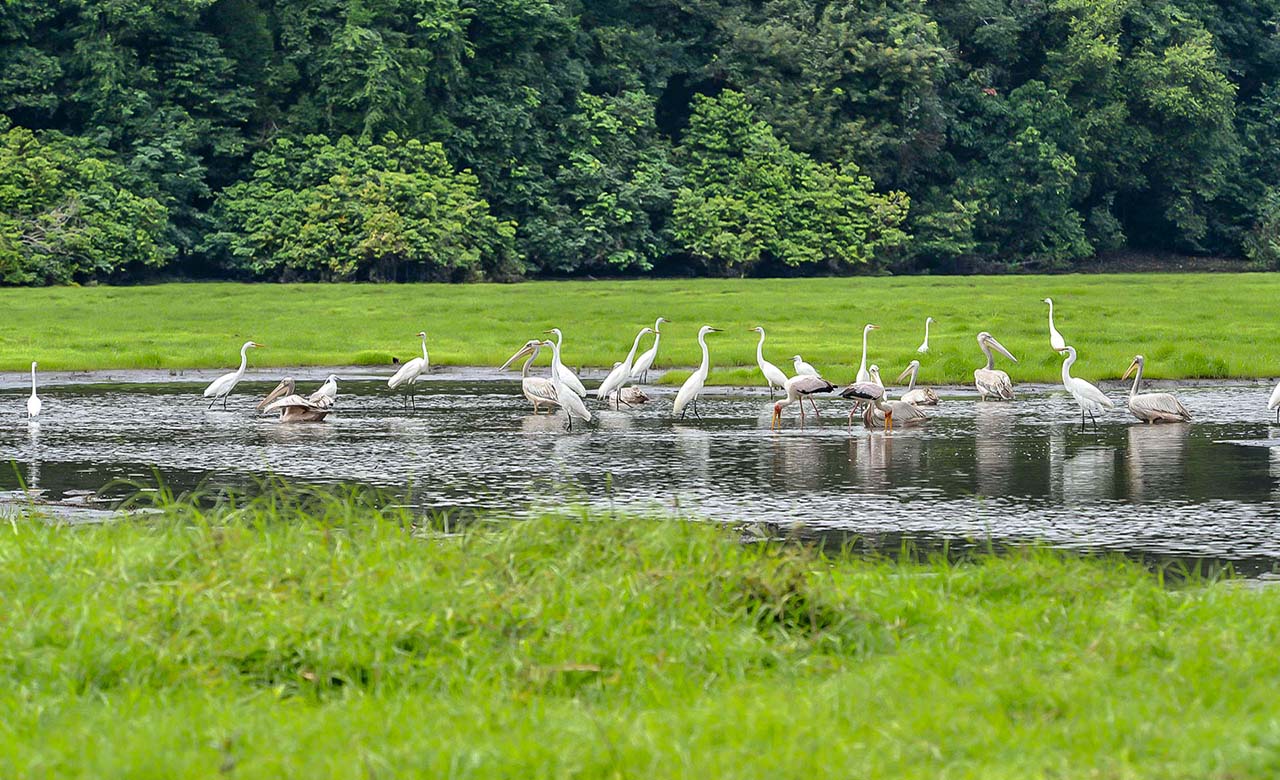 Departure from Libreville to visit Cape Estérias, arrival and visit of the beach with his fisherman village. After lunch, we will take the canoe to the Akanda National Park, after about thirty minutes of road, arrival, stroll in the park, installation in the Ecolodge and overnight.
After breakfast, we will spend the whole day visiting the National Park, Canoe ride through the beautiful mangrove landscape of the islands, rich in aquatic species, amphibians, and birds. Discovery of the Mondah and Carisco bays, back in the evening to the lodge, dinner and overnight.
Day 3: Akanda – Libreville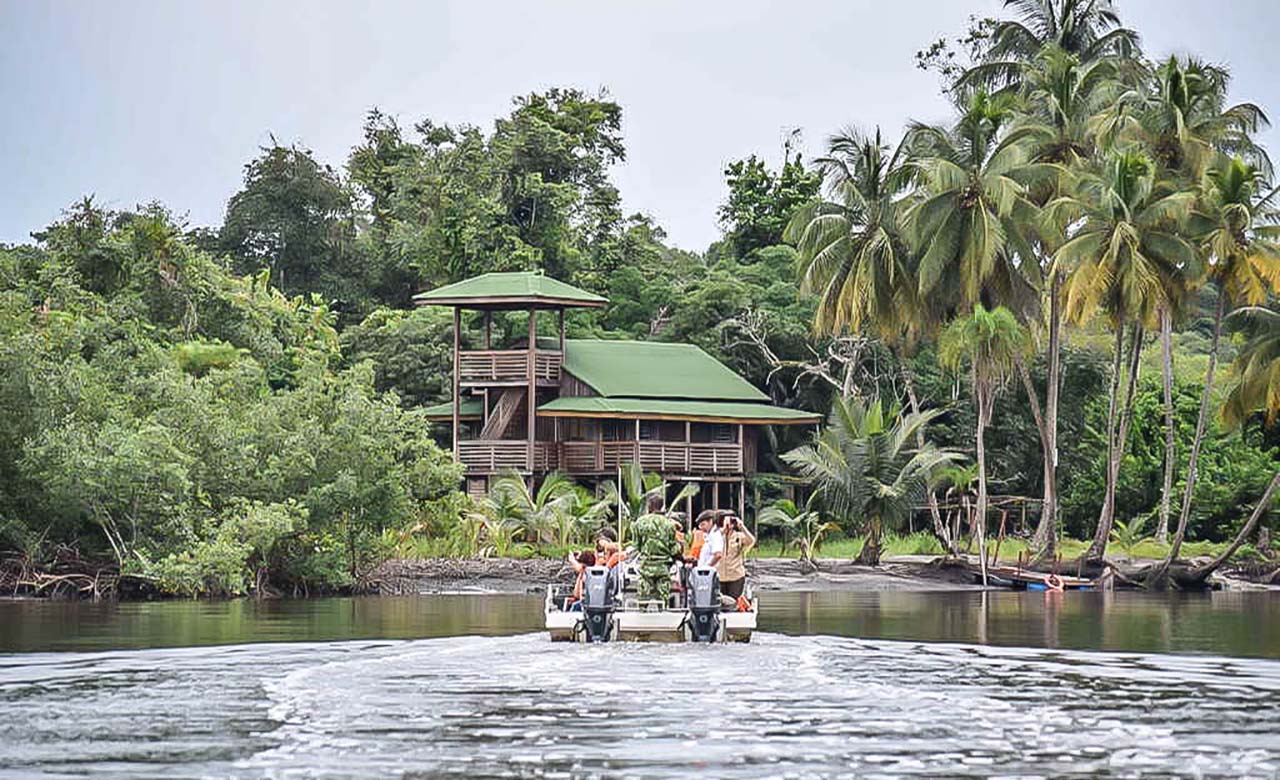 Early wake-up and departure to the visit of the Mondah and Corisco bays, walk in the forest with the guides after lunch for more discovery, return to Libreville in the evening, arrival and evaluation and End of the Tour.
Price:

776 € / pers.

(6 pax)
Price:

851 € / pers.

(4 pax)
Price:

1.079 € / pers.

(2 pax)
This tour includes :

► Reception and escort by our agent
► Transport and professional driver
► Accommodation in a double room
► Full board meals
► Entrance fees into the attractions
► Toll fees
► Guided tours of all the sites and attractions indicated in the program
► Boats/Canoe rides

This tour does not include :
► International flight fees (Roundtrip)
► Costs related to travel formalities such as visa and immigration charges
► Costs related to travel insurance
► Additional expenses of the tourist such as the purchase of souvenirs
► Alcoholic drinks such as liqueurs, wines, and whiskeys
► Tips and gifts (freewill gestures)
► Coast related to the Camera 

Please specify : 
► The exact dates of visit (date of arrival and date of return)
► Flights and airports of arrival
► Group or tourist's interests to permit tailored modifications of the tour
► Names and information of visitors for bookings
► Food exigencies; diabetes, vegetarian etc.
NB : This program can be modified by demand to suit the expectations of the tourist(s)